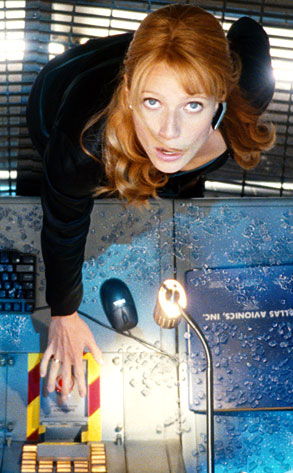 Industrial Light & Magic
The biggest movie of the summer just became the biggest movie of the year.
Iron Man became the first film of 2008 to pass the $300 million mark at the domestic box office today.
The Robert Downey Jr. career-resuscitating, comic-book adaptation had grossed an estimated $299.3 million through Tuesday, per the number crunchers at Box Office Mojo, and should have reached the milestone by the time you read this.
Wednesday's totals were not yet available, but the film has so far made no less than $680,000 per day in ticket sales, meaning if the Marvel flick didn't hit the mark last night, it's a statistical certainty it will do so today.
Worldwide, the film has grossed an additional $250 million, bringing its global gross to more than $550 million.