Keira Knightley has refused to allow any enhancement of her cleavage on publicity photos for her upcoming movie, "The Duchess," Britain's Daily Mail reports.
Studio heads reportedly want to enlarge Knightley's bosom in the photos, but the actress, 23, put her foot down.
"She has insisted that her figure stay in its natural state," an insider said. "She is proud of her body and doesn't want it altered."
This isn't the first time Knightley has faced this dilemma. The actress drew negative attention in 2004 with her larger-than-usual breasts in publicity stills for "King Arthur."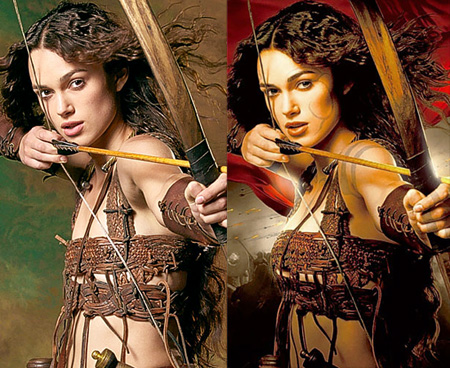 Publicity Stills For "King Arthur"
Or read about how magazines have had to perform "reverse airbrushing" on Keira Knightley.
Original here